3 tags
4 tags
Justin Time →
4 tags
Bieber for Prime Minister? →
Watch
kilifilien: For Anty (: Curt's video of the Warblers riding their bikes.
fuck love give me fire: Endlessly suspicious of... →
afireinside: Endlessly suspicious of what Team Darren is currently working on. While discussing with friends, we've noticed that very recently Darren has: -unveiled new merch and asked what other merch we'd like to see -revamped his youtube -suggested making regular youtube updates -asked for group street… I'm right there with you! I need to know if I should be saving up some...
4 tags
PopWrapped!: PopWrapped & Ann Arbor Tees Present:... →
popwrapped: Now that Black Friday and Cyber Monday are out of the way, it's time to move on to the big league: PURPLE FRIDAY IS ALMOST HERE! To celebrate, AnnArbor Tees & PopWrapped have joined forces to bring you the ULTIMATE Team Starkid giveaway! You remember that one time, you…
3 tags
Everything is Rent
Today was a good day. Picked up a ticket to see Anthony Rapp's 'Without You' in Toronto in a couple weeks. Then, Anthony Rapp retweeted me when I mentioned it on twitter. I've loved him forever. Yay.
5 tags
Fuck you Glee
I'm so tired of the nonsense on this show. It should be right in the contracts that tv writers watch every episode of the show they write for. Know your show. Know your characters. It shouldn't feel like I'm watching a different show every week.
Watch
wake-up-kid: christmastastic: dnc1ngqueen: I still can't believe any of this actually happened. I can't believe you ran into Darren and Chuck at UNIQLO!! This is so cool! (Darren at about 1:20.) It's a Christmas Miracle! I know this is old, but it is my favourite thing ever. Cutest story/vid.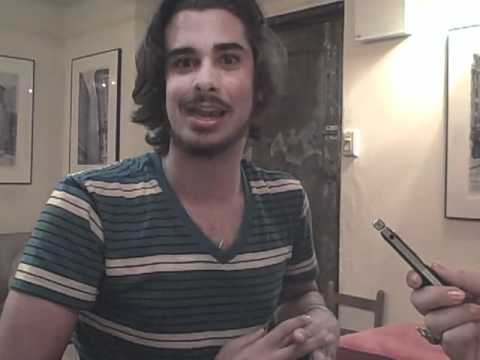 2 tags
4 tags
Darren on Strombo!
So I'm still pinching myself. Today I got to watch Darren Criss film an episode of Strombo (George Stroumboulopoulos Tonight…a Canadian talkshow). Darren and Strombo are two of my favourite people and I am so lucky to have been there. (It certainly made up for not getting Imogene premiere tickets). I didn't know that Darren was going to be a guest until I got my confirmation...
2 tags
If Celebrities Voiced A GPS
Matt Smith: Oh, very good, you did take that left turn just like I told you! Great job.
Tom Hiddleston: Alright, dear, now- if you can, please take that turn. Oh, you missed it? That's fine. Just make a U-Turn. Bless you.
Daniel Radcliffe: You tried, and therefore I will not criticize you!
Darren Criss: Just take that right up there- shit, I fucked that up- LEFT. LEFT. LEFT!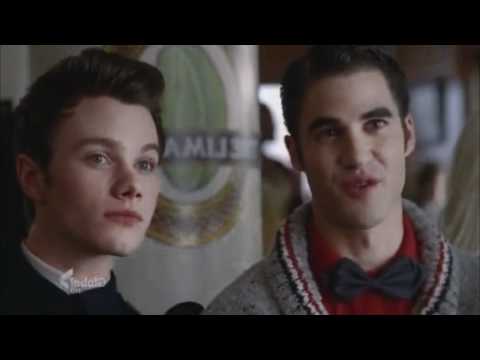 4 tags
2 tags
3 tags
2 tags
4 tags
"It looks like it was made by a two-year-old monkey. On a farm! He has the lowest..."
– Michael Scott, The Office
2 tags
4 tags
2 tags
2 tags
2 tags
2 tags
2 tags
1 tag
Elder Price: Africa is NOTHING like "The Lion King". I think that movie took a lot of artistic liscence.
Elder Cunnigham: He's upset because he just saw someone get shot in the face.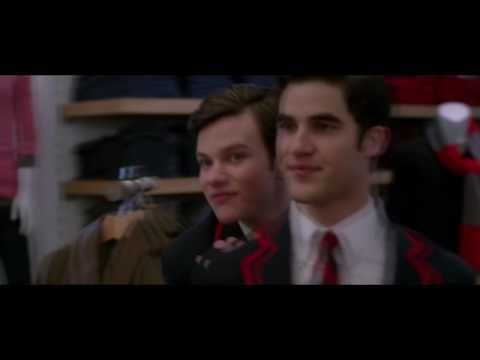 5 tags
"Don't be alarmed by the disco ball"
– Artie, Glee
4 tags
5 tags
Good Day
I tried for the Book of Mormon lottery today. I didn't win, but as the names were being drawn, I noticed some familiar faces: Joey Richter, Joe Walker, Dylan Saunders and I think Corey Lubo. Then, when I was leaving, sad I didn't win, a nice family sold me a ticket for orchestra seating! I was so afraid it was a scam (especially since it was a printout ticket), but yay, it was legit...
1 tag
2 tags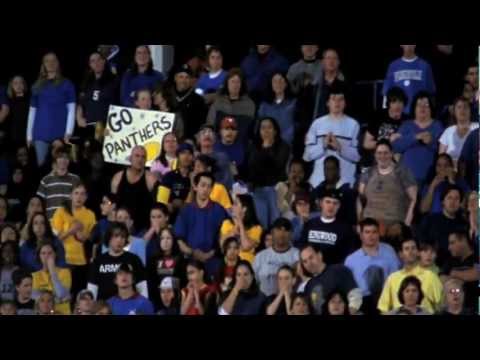 3 tags
3 tags
"Now Nicki Minaj is fighting ninjas. They didn't really set this up, they..."
– Trevor Boris, Video on Trial.
2 tags
"For the kids out there who don't know what books are: A book is like a really..."
– Trevor Boris (via jessthedinosaur)
4 tags
"I got the swag and it's pumpin' out my ovaries."
– Kreayshawn-Gucci Gucci
3 tags
1 tag
3 tags
"I'm back! Or as they say in Denmark, 'I'm back!' Most..."
– Leslie Knope, Parks and Rec.
The Gramercy Theatre.: Music Geek Week of Giving:... →
gramercytheatre: Our first prize for the week! A LIMITED EDITION Starkid poster from their recent New York dates. You WILL NOT find this for sale anywhere as this is an exclusive item made for the event! One lucky fan will win this amazing prize and here's how to enter - 1) Follow both Irving and…
2 tags
3 tags
1 tag
"Come on. You can kill numerous probation officers, but you can't kill one..."
– Misfits
2 tags
"We could go out and have life experiences of our own, then get together later to..."
– Karen-Will and Grace
1 tag
"If you're pretty, you can't be interesting. I'm sorry, I..."
– Debra DiGiovanni: Video on Trial.